---
Hi there!
We're Kurtis and Elizabeth and we really like carnivorous plants. Since many of these amazing species are suffering from severe habitat loss, we wanted to do our part to help preserve them. So, we started Curious Plant – a fully licensed nursery in Loveland, Ohio focused on the cultivation of carnivorous plants.
We grow our stock using a variety of traditional propagation methods like cuttings and seeds, but prefer sterile culture (a.k.a micropropagation) for the more rare species. It allows for healthy plant growth often at a faster rate than is otherwise possible.
If you're reading this, we're glad you're here! It probably means you like carnivorous plants too and we hope you enjoy the growing collection available on our site.
Feel free to check out our FAQs or contact us with questions, we'd be glad to help.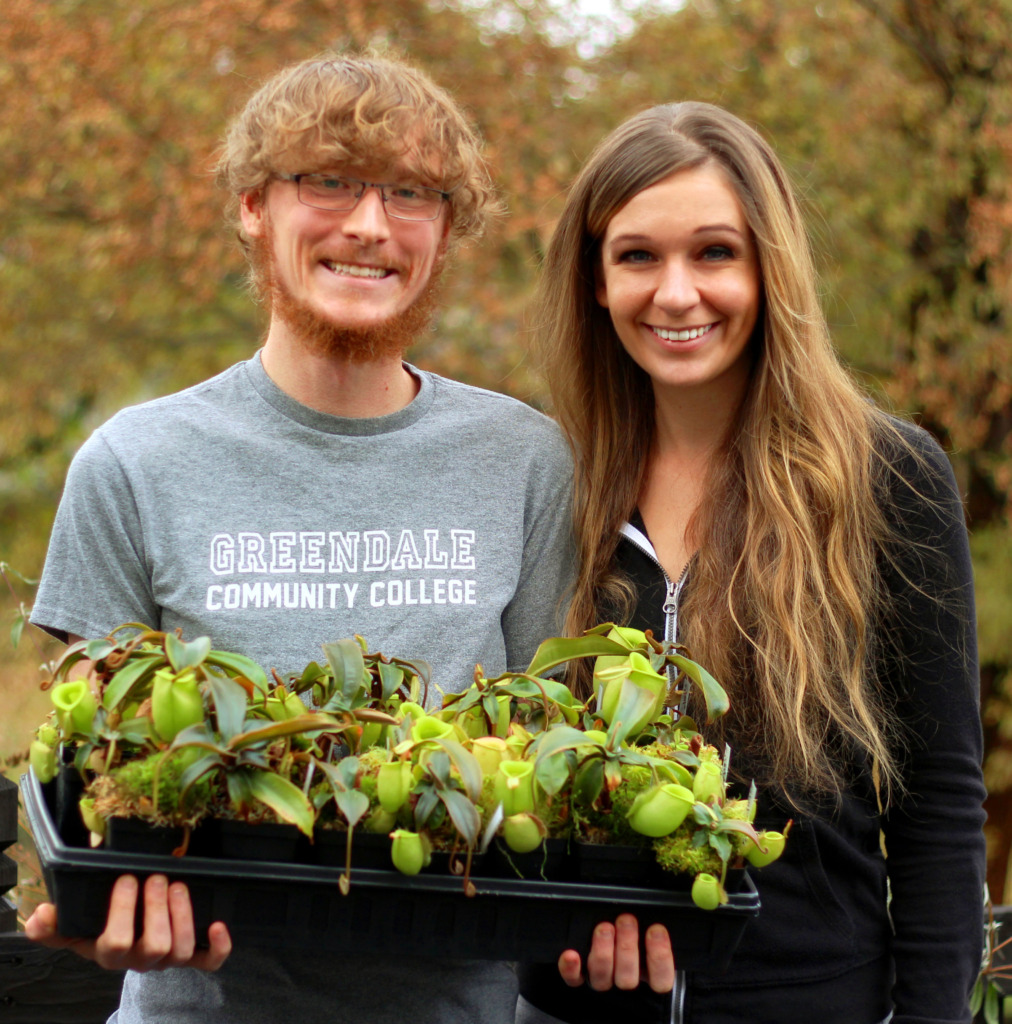 Kurtis & Elizabeth – Owners of Curious Plant