Whether your carnivorous plants are indoors or you live in an area where there are fewer bugs available, you may have decided it's necessary to begin supplying them with some alternate food sources. However, effectively feeding a carnivorous plant varies depending on what kind it is, so let's take a look at how to feed some of the more common types to prevent them from missing out on important nutrients.
Butterworts (Pinguicula)
Butterworts do a pretty good job of catching food on their own. If they seem to be having trouble though, sprinkle some fish food or bloodworms on a sticky leaf or two every 2-3 weeks. Try to keep food away from the sensitive crown though to minimize bacteria and mold growth.
Some butterworts will enter a succulent phase during certain times of the year. They will stop producing sticky leaves and the plant will usually shrink in size. There's no need to feed butterworts during this time.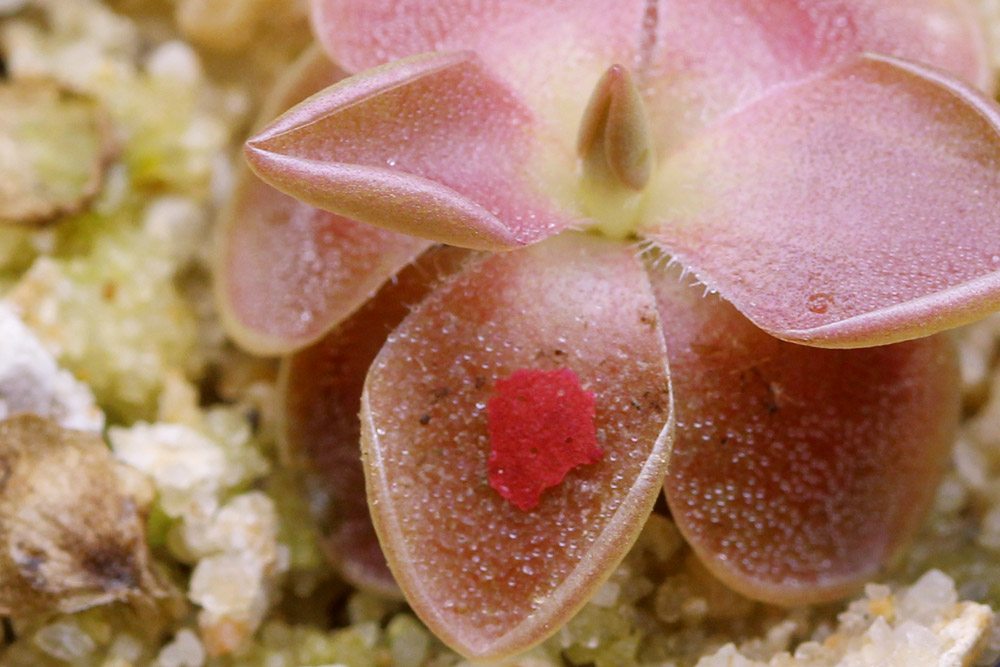 Butterwort with fish flake food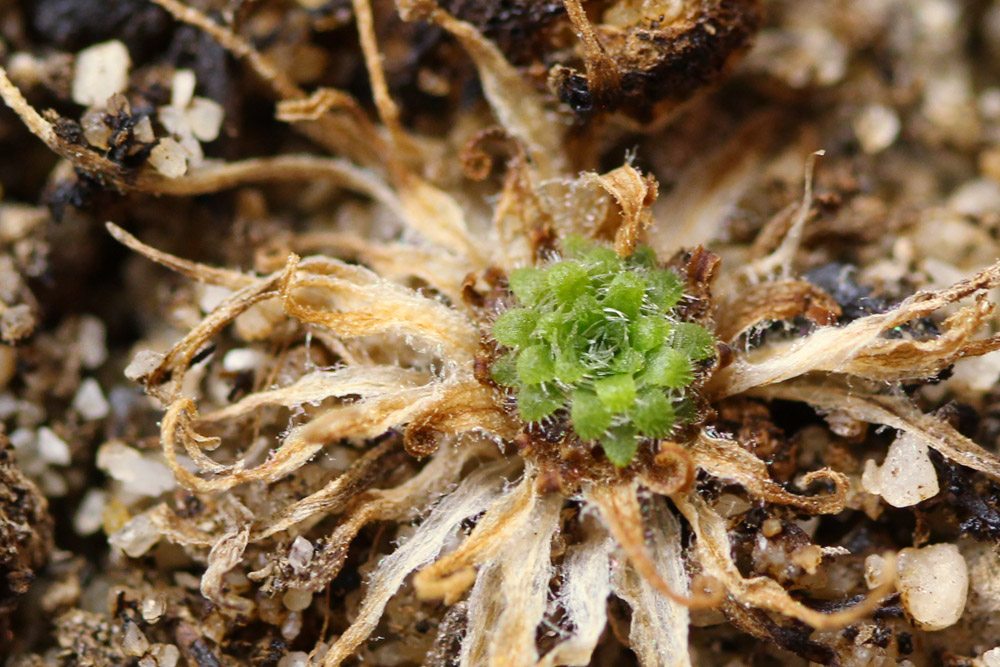 Butterwort in succulent phase
Pitcher Plants (Nepenthes, Sarracenia, & Cephalotus)
Pitcher Plants are probably the easiest carnivorous plants to feed. During their active growing season, drop bugs, fish food, or fertilizer pellets in a few of the pitchers every 2-3 weeks. If the pitchers are dry, squirt water in them with a pipette or eyedropper after feeding, otherwise they won't be able to absorb the nutrients. If you move plants after the pitchers are full, do so carefully. Partially digested food from a spilled pitcher doesn't smell the best.